The WF! Marketplace is your one stop shop for local and regional goods! From accessories, to unique art, to home decor and unique clothing, the Marketplace offers a wild shopping experience. Located in the heart of the Festival grounds, you are sure to find something you love from the variety of vendors offered through the weekend.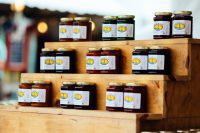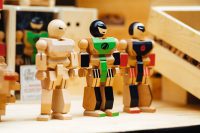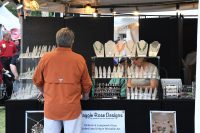 ---
Thank you to our 2017 WF! Marketplace Vendors:
Andi's Art 
Andy's Macarons
April Hiler Designs 
Ashwear International
Backyard Silversmiths 
Best Life Chiropractic & Wellness Center 
Bittersweet Ivy 
Celebrity Chaser Autographs 
Cowboy Candy Salsa
Evil Cowboy Hot Sauce 
Estelril Apothecary 
Fleegal Farms Soap 
Frames and More 
GirlCo Boutique
Granbury's Best 
Haus of Growlers 
Henna Creations 
Here's Your Sign 
Hot Produx 
I Jerky Guys
Izzy Love 
J.D.'s Airbrush Tattoos 
Jewelers on the Boulevard 
Key J 
Lael Enterprises, LLC 
Lindsay Designs 
LuLaRoe Melissa Gilbert 
Muggie 
My Little Tutu
Nectar of the Vine 
Network of Community Ministries
Nikki Smith Designs 
Once Kids, LLC 
Origami Owl by Amy 
Pain Free Pillow 
Passionately Rivalicious 
Phoenix Inlay, Inc 
Preston Trails Chiropractic 
Ricks Spin Art 
Robbins Ranch Art Glass 
Rocky Mountain Fie Stones, LLC 
Ruby Jean 
Storyopolis Art 
Stranded on Earth 
Sugar Sands Boutique 
Sweet Virginias 
Taleris Hats 
Terri's Glass Creations 
The Dainty Doe 
The Letter Lounge 
Thomas Jordon Gallery 
Tie Dye Yogis 
Toe Wranglers 
Tulip Souvenir 
TX Triangle Grove 
Whimsy by Krista, LLC 
Wrapped to Wear 
---
Interested in being a 2018 WF! Marketplace vendor?
Click here to view the 2018 Marketplace Vendor Application and procedures to apply. Application deadline is March 16, 2018. For additional information contact allison.rhinebarger@cor.gov.