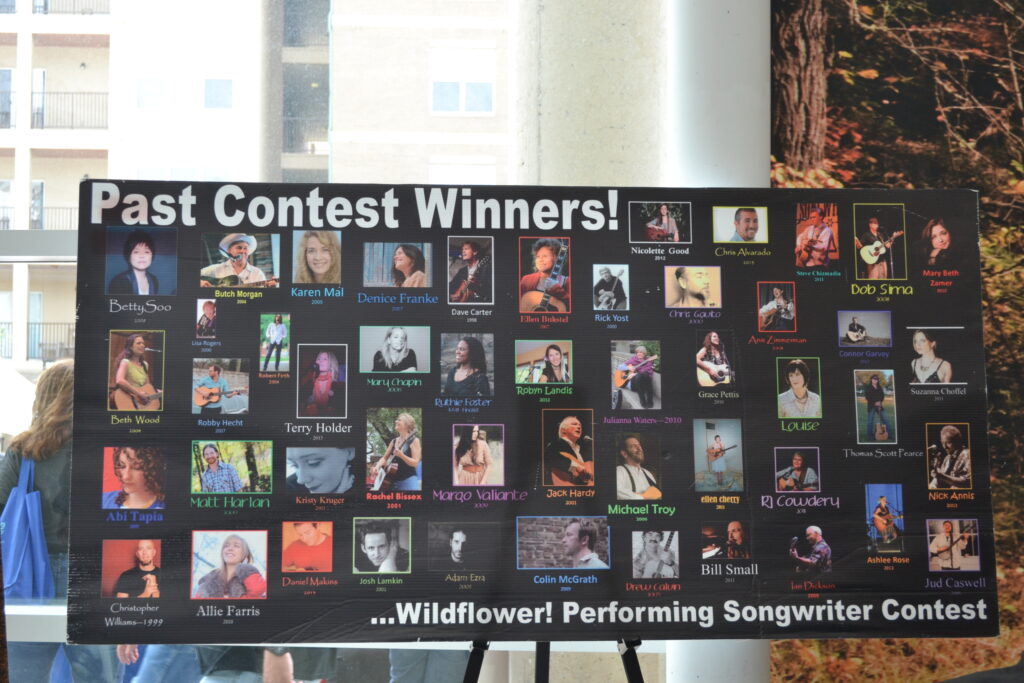 We are excited to announce the finalist results of the 2018 Wildflower! Al Johnson Performing Songwriter Contest. Hundreds of entries poured in from all over the country and the 10 finalists have been chosen.  The selection is a blind screening process by several experienced music promoters, songwriters, and educators familiar with original songwriting and performing techniques.
The finalists will perform on the United Healthcare Singer Songwriter Stage in the Eisemann Center the weekend of the Wildflower! Arts & Music Festival on Saturday, May 19th at 11:30 a.m.  Three of these artists will receive a $500 cash award.  The Michael Terry People's Choice Award will also be judged by the audience and presented at the end of the performances. The winners of the final contest are invited to perform on the Courtyard Stage on Sunday, May 20th and sell their music or merchandise to fans. Lodging and access to the Green Room is provided as well as weekend festival passes for the finalist and a guest.
The award-winning Al Johnson Performing Songwriter Contest encourages the growth of the art of independent performing singer-songwriters. The genres include:  Acoustic, Americana, Blues, Celtic, Country, Folk, and Pop.
The 2018 ten Performing Songwriter Finalists in alphabetical order are as follows: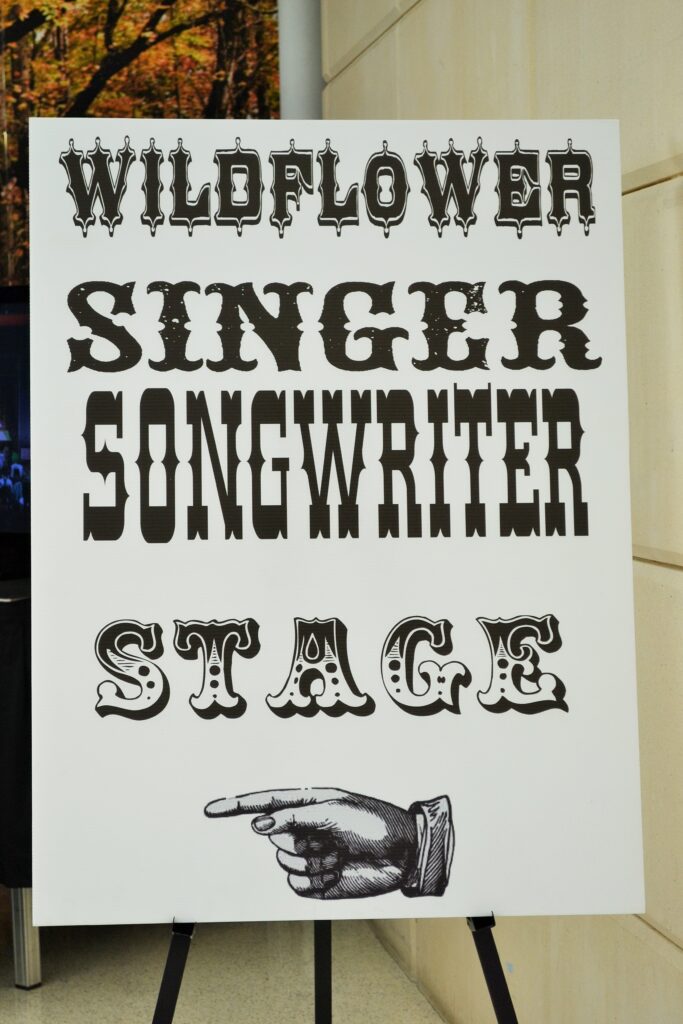 Kelly Augustine – Denver, Colorado
Eric Bettencourt – Austin, Texas
Wes Collins – Chapel Hill, North Carolina
Kyle Donovan – Boulder, Colorado
Kristen Grainger – Salem, Oregon
Christine Hand – Dallas, Texas
Mia Rose Lynne – Nashville, Tennessee
Brian Pounds – Austin, Texas
Emma Walsh – Arlington, Texas
Brad Yoder – Pittsburgh, Pennsylvania
"Al Johnson created the Wildflower! Performing Songwriter Contest to encourage and support the growth of the art of independent performing singer songwriters.  These self-contained musical artists whose lyrics and performances succeed on the strength of their imaginations are honored to be chosen as one of ten finalists to perform during the Festival.

In 2003, Al added the People's Choice Award to the Performing Songwriter Contest.   This allowed audience members to select their favorite performer each year during the Contest finals.  Over the years, Al recruited well-known professional songwriters to share their expertise and craft with aspiring songwriters, creating the Songwriters Workshop in 2008. Al developed strong relationships within the Singer Songwriter Community that lead to the success of these programs.

In recognition and appreciation Al's leadership, vision, passion and dedication to the art of songwriting,  the Performing Songwriter Contest was named the "Al Johnson Performing Songwriting Contest" on the 25th Anniversary of the Wildflower! Arts and Music Festival.  In 2017, the Al Johnson songwriting scholarship fund was created."
Read the full article about Al Johnson posted by the Dallas Songwriters Association.   More information about the Al Johnson Performing Songwriter Contest may be found: http://www.wildflowerfestival.com/songwriter-contest/