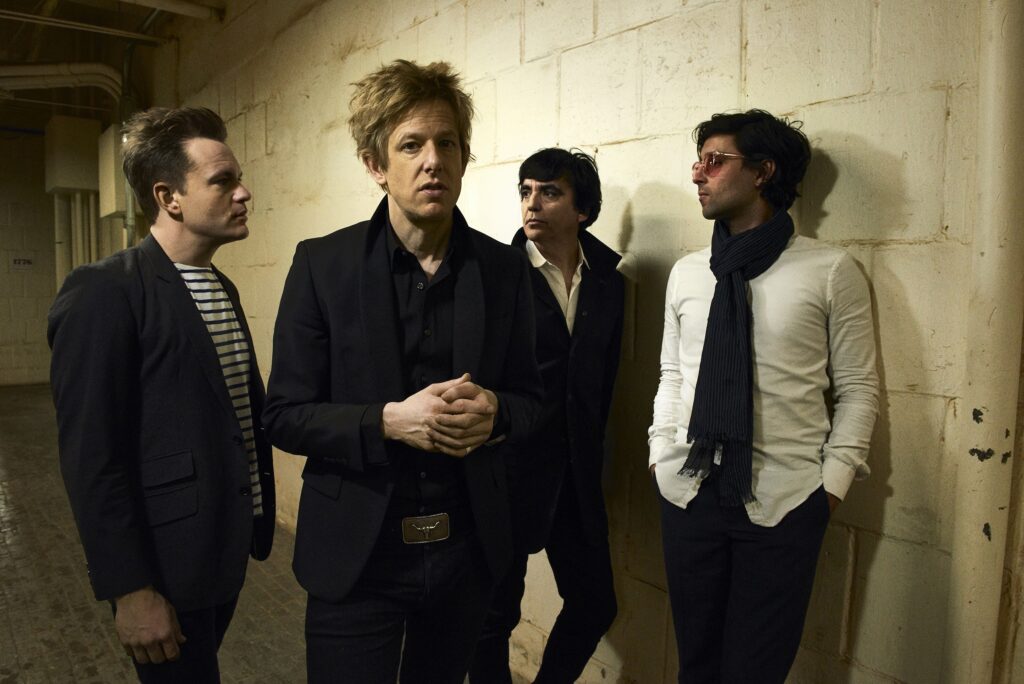 By guest contributor: Jordan Greenwood
Brace your mind for some "Hot Thoughts" as Austin's esteemed rock ambassadors' Spoon takes the stage at this year's Wildflower! Arts and Music Festival in Richardson. Spoon is set to headline Friday, May 18th, and it'll be a show you won't want to miss. Established with nine studio albums under their belt, Spoon continues to mesmerize critics and capture the ears of new listeners everywhere.
The Austin, Texas based band was founded in 1993 by lead singer and guitarist Britt Daniel and drummer Jim Eno after the two met in Daniel's former band, The Alien Beats. Spoon would experience a rough patch in the beginning of their career. They were dropped by the record label Elektra Records a mere four months after the release of their second album, A Series of Sneaks, did not sell as hoped.
Spoon realized commercial success in 2001 after releasing their third album, Girls Can Tell, through Indie rock label Merge Records. The band gained increasing recognition as they pressed on, with their fifth album Gimme Fiction and each following one making it onto the Billboard 200. Several of their songs have been featured in a variety of television shows and films, the most notable being their hit, "The Underdog" off of the album Ga Ga Ga Ga Ga.
Their musical style has been pegged as Indie rock, Indie pop, pop-rock, experimental rock, and even psychedelic at times. This paired with Daniel's offbeat and catchy lyrics, makes for a unique experience. For Spoon's newest album, Daniel and the rest of the members abandoned guitar-led songs in favor of the keyboard for more of an electronica vibe. The final product, Hot Thoughts, is packed full of standout tracks to dance to and moody instrumentals to get lost in.
Spoon has been on a worldwide tour since the release of Hot Thoughts in March of 2017, making the Wildflower! Arts & Music Festival just one of their many stops over the past year. Friday, May 18, 2018 Spoon will perform at 10:30 p.m. on the Plaza Stage and tickets are available starting March 15th online for $30 at www.wildflowerfestival.com. #WAMFest2018  Be sure to check out Spoon on Facebook, Instagram, and Twitter.