1. Where is the best place to experience songwriting utopia?
A place that serves you a fine vintage bottle of Bordeaux. Just kidding. I have enjoyed writing just about everywhere… from locations and climates that were glamorous to downright hideous. The vista is not as important as the muse of the moment.
2. How did you select the songs for the Wildflower contest and are they based on any memories or experiences?
For contests, I usually select recent songs I have written. Most songwriters will tell you that they are excited about the latest song they have written, so I guess I am no different. The songs I submitted to Wildflower were all from my latest album "Tightrope" which was released in February 2017. "Brother Leonard" is a tribute to Leonard Cohen who passed away in November 2016. He was a massive influence and inspiration to my songwriting over the years and his death was a shock. "Tightrope" was another song I submitted and it deals with the famous French high wire walker, Philippe Petit, and his famous walk for peace across the Ben Hinnom valley in Jerusalem in 1987.
3. Will your brothers be in the audience when you perform?
No. My brothers, Frank and Tom, typically perform on my CD and we do local shows in MA and RI but we rarely tour given their working (day time gig) schedules.
4. How would you describe your songwriting style?
It is hard to be objective. Others have called it "old school songwriting" because my melodies tend to sound at times like old folk songs.
5. What does it mean to be selected as a finalist for this competition?
Frankly no one is more surprised than me to be selected as a finalist in Wildflower! It is a great honor to be included among the talented songwriters in this competition and I have always hoped I might make it someday ever since my mentor, Jack Hardy, was a winner back in 2001.
6. Do you have a favorite quote, lyric, or credo that you live by?
I can't say I live by this, but I was always fond of the Jack Hardy quote:
"Shut up and sing the song."
7. What would you say to another musician about the process of producing your own album in a home studio?
Recording wise it can be done today with the available technology, although one would need to have some recording engineering experience as well as access to some decent condenser microphones and good microphone preamps. Production wise…less is always better and that is easier said than done given the unlimited tracks available via software etc.
8. What is the "make/model" of your favorite guitar or instrument?
I play a 1933 L-00 Gibson acoustic guitar. It is a small bodied size guitar and for me it suits my diminutive stature. I prefer not to plug it in but rather just place a real microphone near the 12th fret … the old-fashioned way.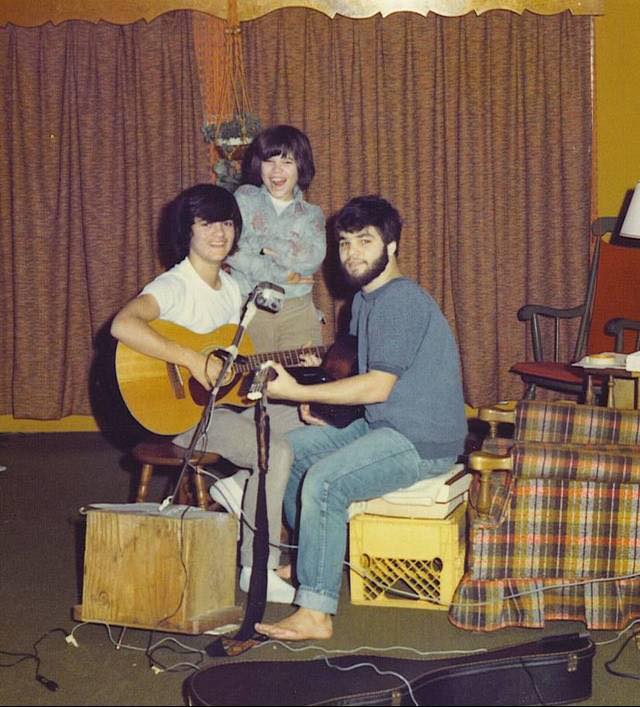 Website: http://mikelaureanno.weebly.com/
Facebook: https://www.facebook.com/michael.laureanno
Mike Laureanno will be competing with other finalists on Saturday, May 20, 2017 at 11:30 a.m. on the UnitedHealthcare Singer Songwriter Stage located inside the Eisemann Center at the 25th Wildflower! Arts & Music Festival. Mike is also scheduled to perform on Saturday at 5:00 p.m. on the CityLine Stage.
Additional information about the Wildflower! Performing Songwriter Contest, and the full list of Top 10 Finalists, may be found on the website: http://www.wildflowerfestival.com/songwriter-contest-workshop/. #WAMFest2017