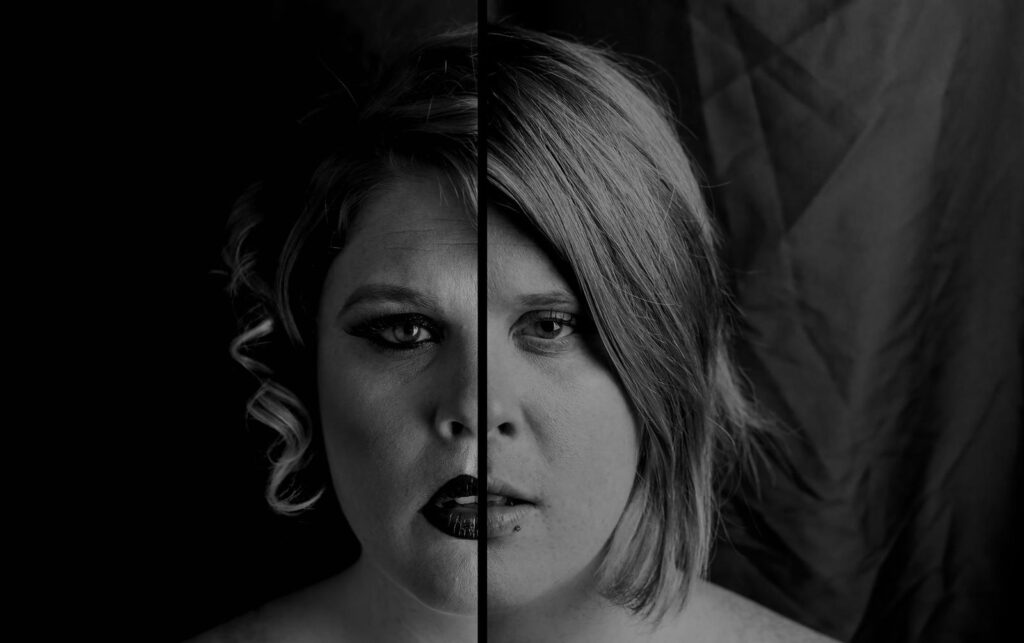 1. What does it mean to be selected as a finalist for this competition?
It's an honor! Wildflower is a festival that many songwriters hold in high acclaim and to have my songs be selected, it feels great.
2. How did you select the songs for the Wildflower contest and are they based on any memories or experiences?
"Stand Up" and "Wanderer" are two songs off my EP, "I AM ENOUGH," which I released in June 2016. After losing my ability to sing from vocal nodules in 2013, I took a huge break from music. I made a vow to myself, if I ever got the chance to sing again, I would only write music that was honest and made a difference in the world, every time they were heard. "Stand Up" is a protest song that focuses on touchy issues not often heard in mainstream music and "Wanderer" is my love song for my fiancee, Sarah, and the first song I've ever released that brings attention to my identity as a queer woman.
3. What made you decide to name your blog "Dear Diary" (which is obviously brilliant)?
There is a box in my parent's basement that holds a stack of diaries, which span from fourth grade to college, each page filled with memories of heartache, movie ticket stubs, stories of friendship, and childhood ramblings. When I made the decision to write the occasional blog, that extended past the size of the average Facebook post, "Dear Diary" was the only name that fit the bill. An open notebook, a clean page, a new diary, it's a place for me to be honest and in my music and interaction with my fans, I always seek to be authentic and open with them. My hope is for that honesty to carry into my blog.
4. Do you have any pre-show superstitious habits, calming techniques, or plain old good luck charms?
I move. A lot. You'll always find me standing before I take a stage and a lot of the time, if I'm nervous, I'll be dancing.
5. How would you describe your songwriting style?
I usually tell those who aren't familiar with my music that my music is social justice infused singer-songwriter pop in the style of Sara Bareilles and Regina Spektor. Sometimes I'll throw in something about my vocal inspo: Etta James.
6. Where is the best place to experience songwriting utopia?
In the car. Every song I've ever recorded has been molded in my mind while I drive, whether in the initial brainstorming phrase or in the final editing. I write 75% of my music while I'm touring.
7. Do you have a favorite quote, lyric, or credo that you live by?
Rule #1. It's tattooed on my arm.
8. When did you start booking House Concerts and how many are scheduled each year?
I started playing house concerts in 2010 (seems so long ago!) and last year I played around 20. They are my favorite kind of concert, aside from festivals. When a fan requests I play a house concert, and I work with my booking agents to route my tour through whatever town the house concert will be in, it feels like the universe's reminder that I am doing the dang thing and it's working.
9. How long did it take to recover from the nodules on your vocal chords?
I remember walking into a recording session in the Summer of 2013 and being unable to sing anything out of my talking range without sounding like all air. Yet, I kept on. I was officially diagnosed in April of 2014 and went silent for eight months. I began recording "I AM ENOUGH" in January 2016 and released it in June 2016, which was about the time that I really began singing out completely and testing my new instrument. It was a very long 3 years.
10. Is Mae a middle name or last name? Do people ask you this question all the time?
Yes! Often, it's to ask if I prefer to be called just Heather or Heather Mae. My mama calls me Heather, so that's good enough for me!
Website: https://www.heathermae.net/bio
Facebook: http://www.facebook.com/heathermaemusicpage
Twitter: http://twitter.com/heathermaemusic
YouTube: http://www.youtube.com/user/heathermaefoard
Instagram: http://instagram.com/heathermaemusic
Tour Dates: http://www.bandsintown.com/HeatherMae
Heather Mae will compete on Saturday, May 20, 2017 at 11:30 a.m. on the UnitedHealthcare Singer Songwriter Stage in the Eisemann Center at the 25th Wildflower! Arts & Music Festival. Heather is performing at 8:15 p.m. on the CityLine Stage and additional information about the Wildflower! Performing Songwriter Contest, and the full list of Top 10 Finalists, may be found on the website: http://www.wildflowerfestival.com/songwriter-contest/  #WAMFest2017