There's nothing like seeing your favorite band live, but one act can only be in so many places at once. Enter, tribute bands! All across the world, tribute bands sing our favorites so that more people can celebrate great live music. This year at Wildflower! Music and Arts Festival, we have dedicated an entire day to these passionate and talented musicians. The following tribute bands will take over the Plaza Stage on Sunday, May 22 starting at 1:45 p.m.:
Cheers for Tears
This local band will play your favorite Tears for Fears songs at 1:45 PM at the Plaza Stage! Cheers for Fears takes on the English pop/rock style to cover hits such as "Everybody Wants to Rule the World," "Head Over Heels," "Mad World," "Sowing the Seeds of Love," "Shout," and many more! Check them out on Facebook at: https://www.facebook.com/cheersfortearsband/

Pearl Gem – The Ultimate Pearl Jam
Pearl Jam may be from Seattle, but this tribute band is a local gem straight out of Dallas-Fort Worth, Texas. You won't want to miss Pearl Gem when they take Plaza Stage at 3:15 p.m. at Wildflower! Arts and Music Festival.
Chances are they'll perform favorite Pearl Jam hits like "Black," "Even Flow," "Yellow Ledbetter," "Alive," and "Jeremy." Learn more about the band on their website at: http://www.pearlgemtribute.com/
Forever Mac
Be ready when Forever Mac takes on the music of one of the best-selling bands of all time at 4:45 PM on the Plaza Stage! Fleetwood Mac gave us the classics "Everywhere," "Go Your Own Way," "Rhiannon," and "Dreams," and this tribute band is bringing them to Richardson. Catch a glimpse of their work at: https://www.facebook.com/4evermacband/
Swan Song – Led Zepplin Tribute Band
Take a step back in time when Swan Song takes the stage at 6:15 PM. The group is based in Dallas-Fort Worth, but they are the longest running Led Zepplin tribute band in the southern United States! You'll be treated to hits such as "Good Times Bad Times," "Immigrant Song," "Stairway to Love," "Whole Lotta Love," and "Ramble On." For more information on Swan Song, visit: http://www.swansongtexas.com/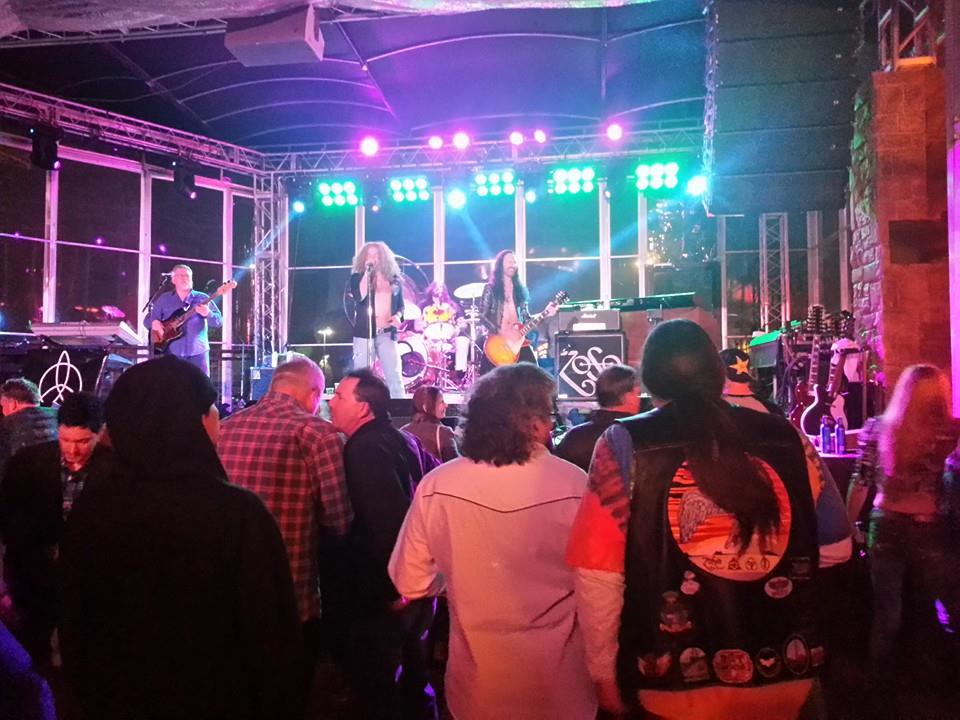 Don't miss out on these great bands and many others, at Wildflower! Arts and Music Festival! Tickets are available online www.wildflowerfestival.com, at metroplex Tom Thumb locations, and single day passes are available for purchase at the gate May 20-22, 2016. Check out the full line-up of bands and performance times here: http://www.wildflowerfestival.com/WildflowerAllStages.pdf and be sure to share your rocking experience using our official hashtag #WAMFest2016 on social channels!
________________________________________________
"Jam & Cheer at Wildflower! Tribute Band Sunday, May 22" written and contributed by guest blogger Maggie Hunter for Wildflower! Arts and Music Festival. #WAMFest2016